This weekend the Galactic Dads Podcast will be recording live at the St. Charles Quad Con Comic & Toy Show!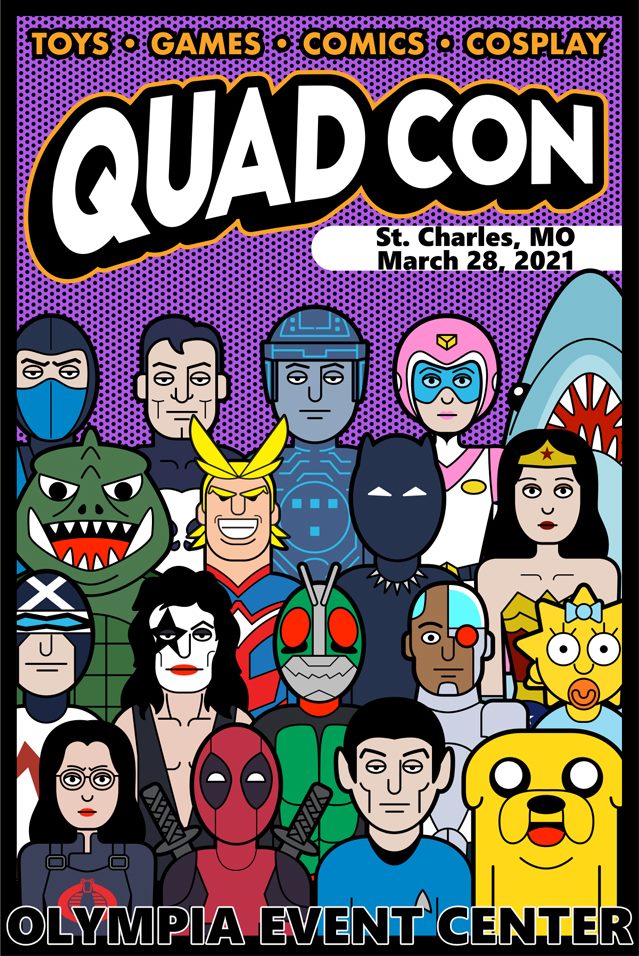 It's a pop culture celebration inside the Olympia Event Center in St. Charles. Quad Con is an affordable, family friendly event focusing on comics, art, video games, cosplay, toys, board games, sci fi, pop vinyls, & more. $5 Entry with discount coupons at various comic shops in the area, or sharing the event on social media.
The event runs from 10am-4pm on Sunday, March 28th, 2021. You can catch your favorite podcast personalities there and get the chance to enjoy a convention beer with the dads.
Check out the event facebook page https://www.facebook.com/events/3693438527373859 for even more details!
We look forward to seeing you all there!